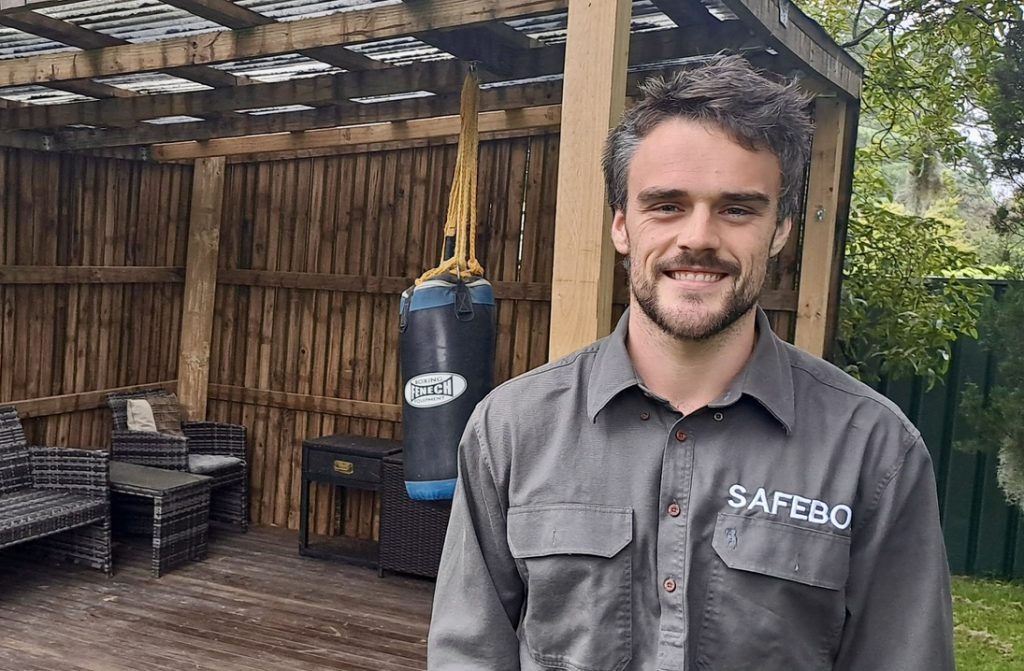 Ben and his pergola – an entertainment and exercise hub
Julie Nance introduces her son Ben's video (below) in which he tells the inspiring story of how he prevented the timber from a discarded pool deck going to the tip – and created 5 useful new structures!
Story and photographs by Julie Nance
We were just days away from sending our old pool deck to landfill.
For more than 20 years we enjoyed our above ground pool with a large deck overlooking the bush in the Lower Mountains. I remember the day we removed the boys' swing set to make way for the outdoor oasis.
It was fabulous for exercise and for the family fun we shared as we watched our little boys grow into men. It was enjoyed daily by family and neighbours.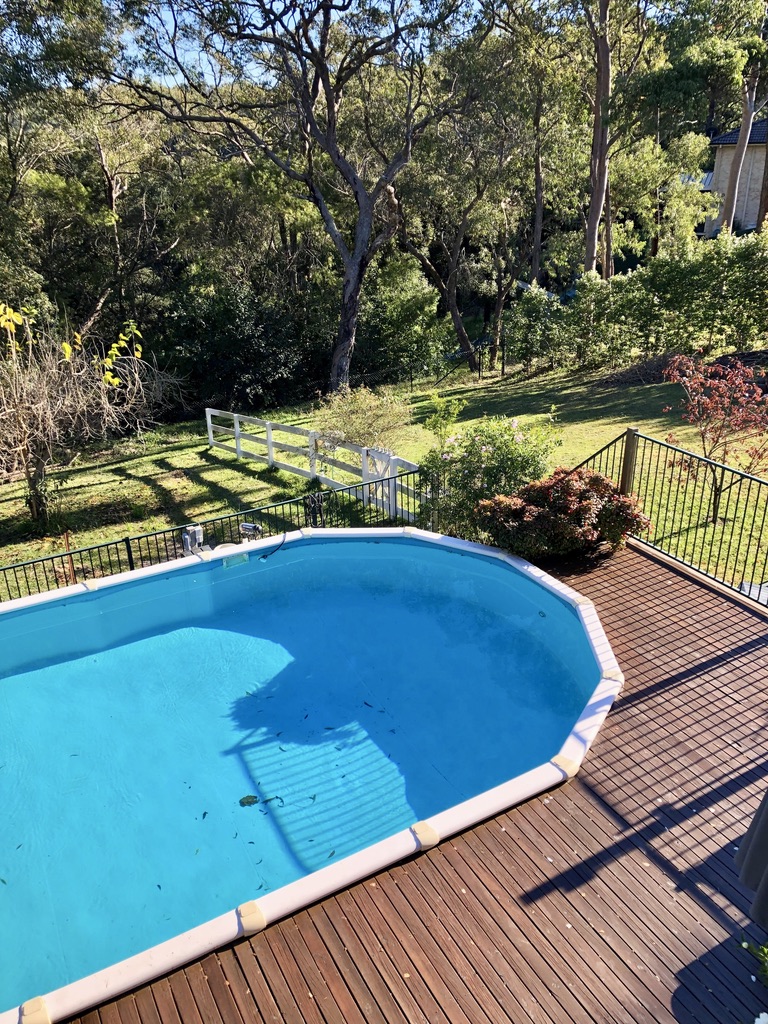 The pool overlooking the bush below
Last year we faced a difficult, sentimental decision. The deck had deteriorated and needed replacing, the pool liner was on the way out and the pool pump had packed it in.
Was it wise to spend up big on replacing everything when the pool was not getting used anywhere as much as it was in its heyday?
We were also keen to put an expandable van home in our backyard for extra family accommodation and the location of the pool was the perfect, flat spot.
It had to go.
A massive hole, piles of treated wood and a carved-up lawn turned our backyard into a disaster area. I was in a rush to restore order as quickly as possible.
Our eldest son Ben has often said I place aesthetics above practicalities. In this case, I have to agree. At the top of my 'to do' list was sending the wood to the tip.
Ben argued the wood was salvageable and could be used in home building projects. I was sceptical.
Over the next few months Ben proved me wrong. He turned an eyesore into five different structures – a pergola, an exercise hub, a vegetable garden, a retaining wall, and an outdoor storage rack.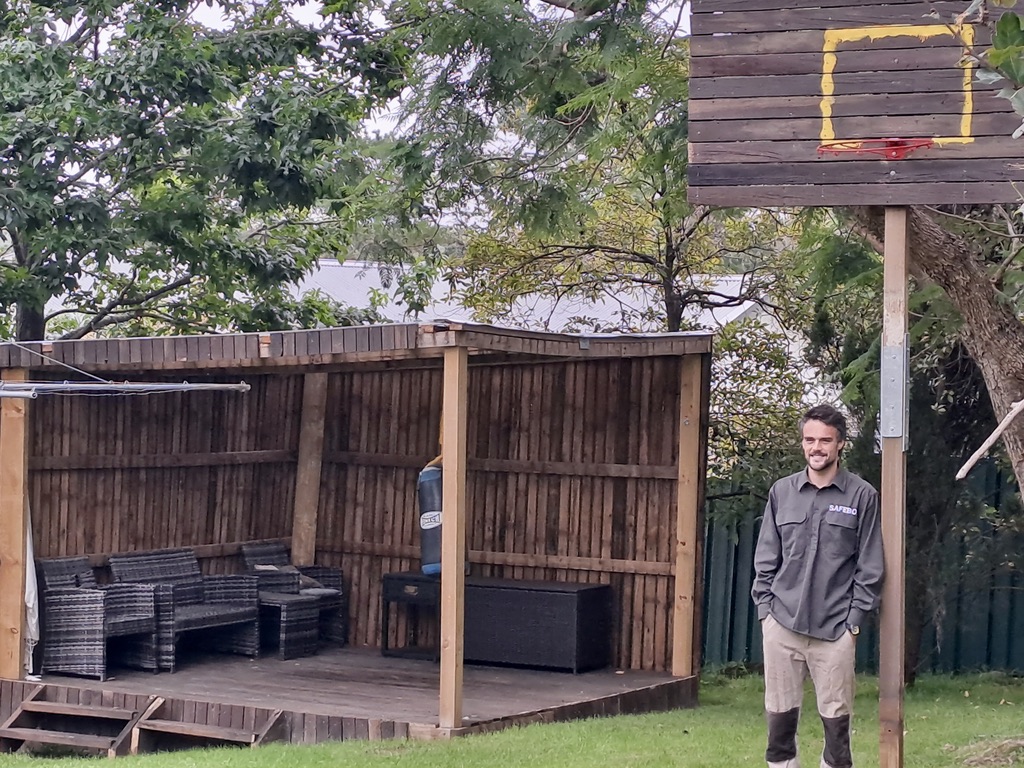 Ben with his handiwork – the pergola and basketball system
Ben says it feels satisfying to know he's made good use of resources that were destined for landfill.
"I created a recreational area for relaxing and exercise including a punching bag for boxing and a basketball hoop – saving me a car trip to the local public basketball court and the cost of a gym membership," he says.
"We now also have a pretty cool vege garden. The storage rack makes great vertical use of space, where you can put your hands on things quickly without the nightmare of having piles of stuff to sort through. By saving useful things for later and keeping on top of what you've got in your inventory, there's very little wastage."
Ben says the projects have grown his building skills and confidence. He has advice for others considering stepping outside their comfort zone:
"There were at least 10 times where I honestly thought 'Oh man, I'm just going to have to get in a tradie to fix this problem – I can't do this.' But when I took time out to think about a possible solution, I ended up realising I could do it. You just need to not lose heart and have faith in figuring it out, and the patience to do so."
Ben's video:
This story has been produced as part of a Bioregional Collaboration for Planetary Health and is supported by the Disaster Risk Reduction Fund (DRRF). The DRRF is jointly funded by the Australian and New South Wales governments.