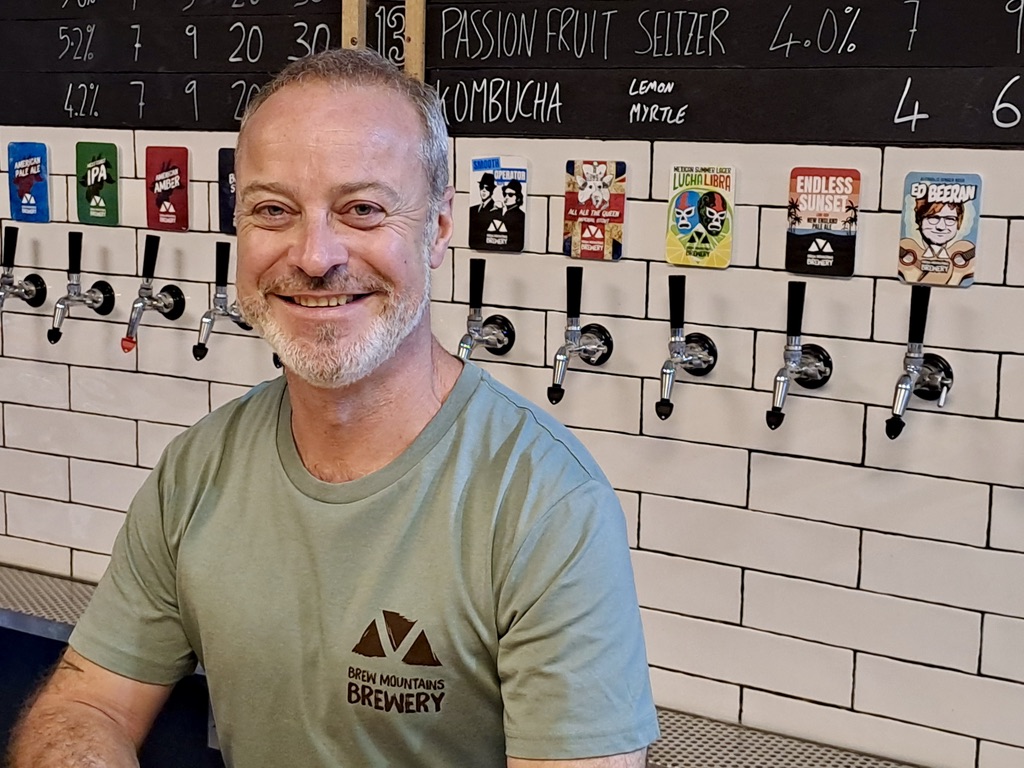 Craig Talbot is a familiar face behind the bar (Julie Nance)
By Julie Nance
How does an English scientist with a PhD in cancer research end up owning an environmentally savvy lower Blue Mountains craft brewery?
Craig Talbot's business success story doesn't start in a lab. It begins in the town of Saddleworth – a rural area between Manchester and Leeds in the UK's north-west.
Craig fondly remembers working alongside his grandfather as a teenager making home brews, gaining valuable life lessons along the way.
"Grandad Jack was a great person, a professional trumpet player who enjoyed everything in moderation, including drinking beer," Craig says.
"He'd buy a homebrew kit and we'd mix it with water in a bucket and put the yeast in. Grandad would put it in the bathroom next to the radiator with a wet towel on top. It was basic stuff."
Craig in his mid-20s with his Grandad Jack (photo supplied)
Three decades on, across the other side of the world, Craig now runs a popular independent craft brewery and bar at Valley Heights.
Located in a nondescript concrete block building in the industrial area near Bunnings, Brew Mountains Brewery boasts 6 fermenters and 14 taps. There's a mix of regular and limited preservative free releases.
The bar doors open to a loyal clientele every Friday and Saturday afternoon and evening. The friendly mix of locals, mostly aged over 30, and families, spill out into the open area near the bush.
"Although we do get some tourists coming through, from the very beginning we wanted to be locally-focused and collaborative," says Craig, who also welcomes dogs on leads.
"I have five friends and neighbours who take it in turns to assist me behind the bar and there's Ollie, a 20-year-old university student who helps me brew and also works the bar."
A community meeting place
Nicole and Evan Pemberton, and their young family from Valley Heights, are attracted to the raw charm of the place and the exotic offerings from an ever-changing selection of food trucks.
"It's great to have somewhere around the corner we can walk to, meet up with friends and bump into other locals," Nicole says.
"It's trendy and interesting, similar to places we went to when we lived in the inner west. There's a great selection of beers that are always changing and Craig also has cider and non-alcoholic drinks such as organic kombucha."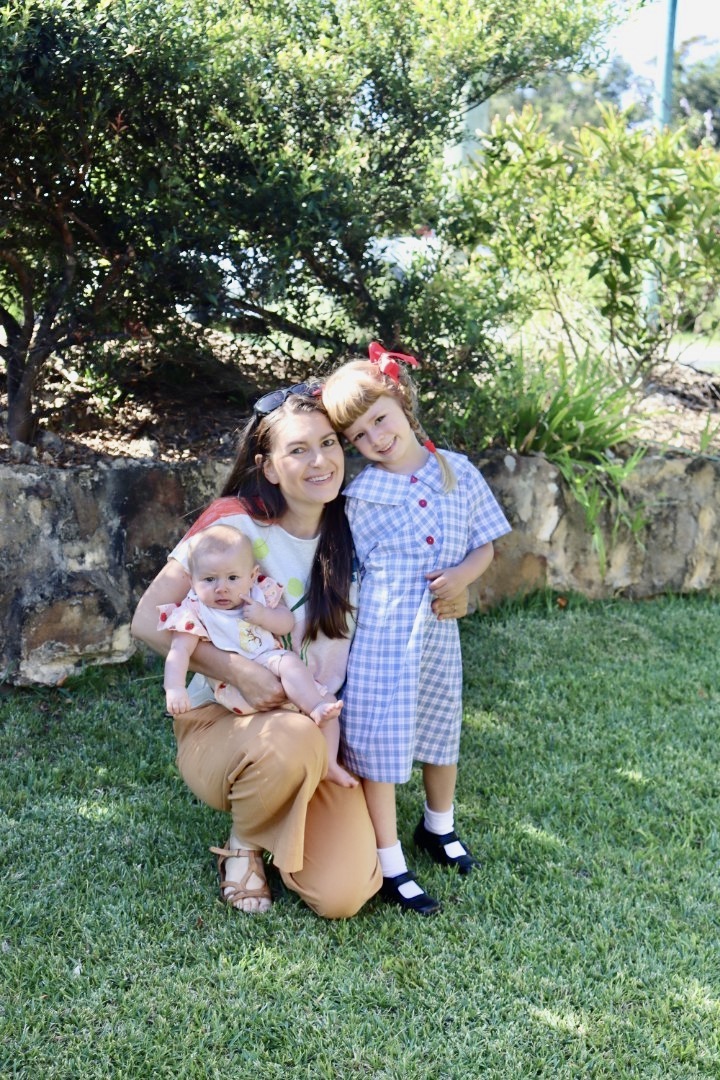 Nicole and her girls (photo supplied)
Chatting with Craig, you soon realise he's a unique mix of curious scientist, enterprising entrepreneur, community collaborator and an all-round nice bloke.
He proudly sources local ingredients and is constantly researching innovative techniques with his collaborators to lower his business's carbon footprint.
For the third year in a row Craig is producing XLA – an 'eXtreme Local Ale'. It is made from a 10-year mature hop garden at his family home in Winmalee.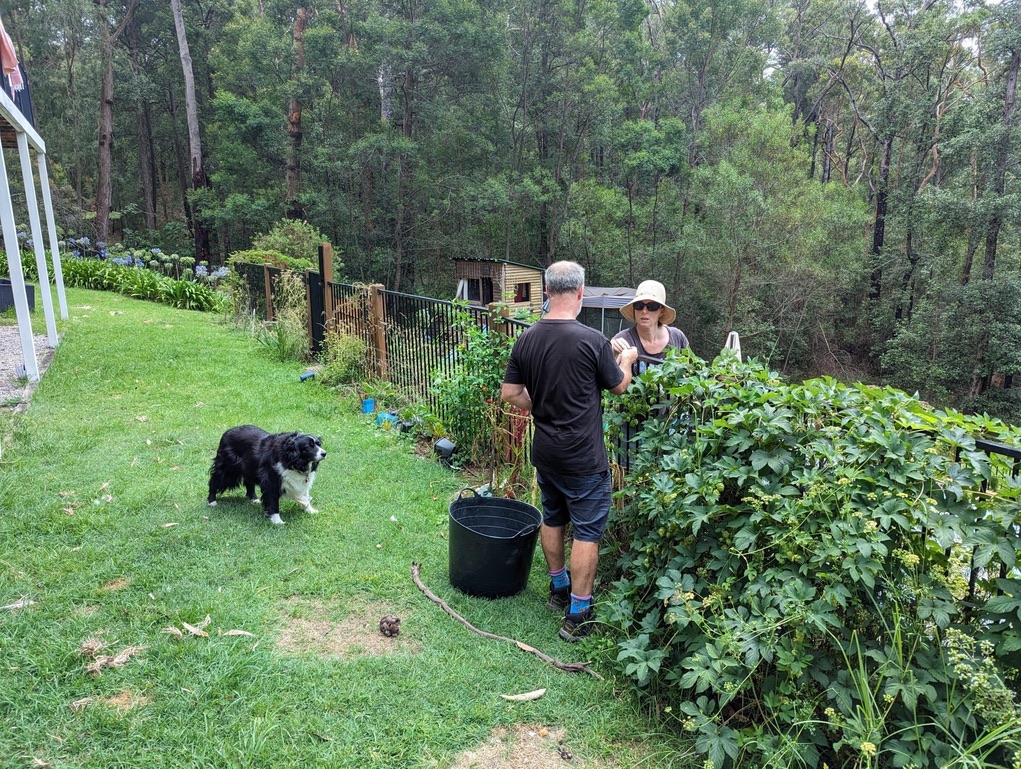 Gabrielle and Craig harvesting hop flowers (photo supplied)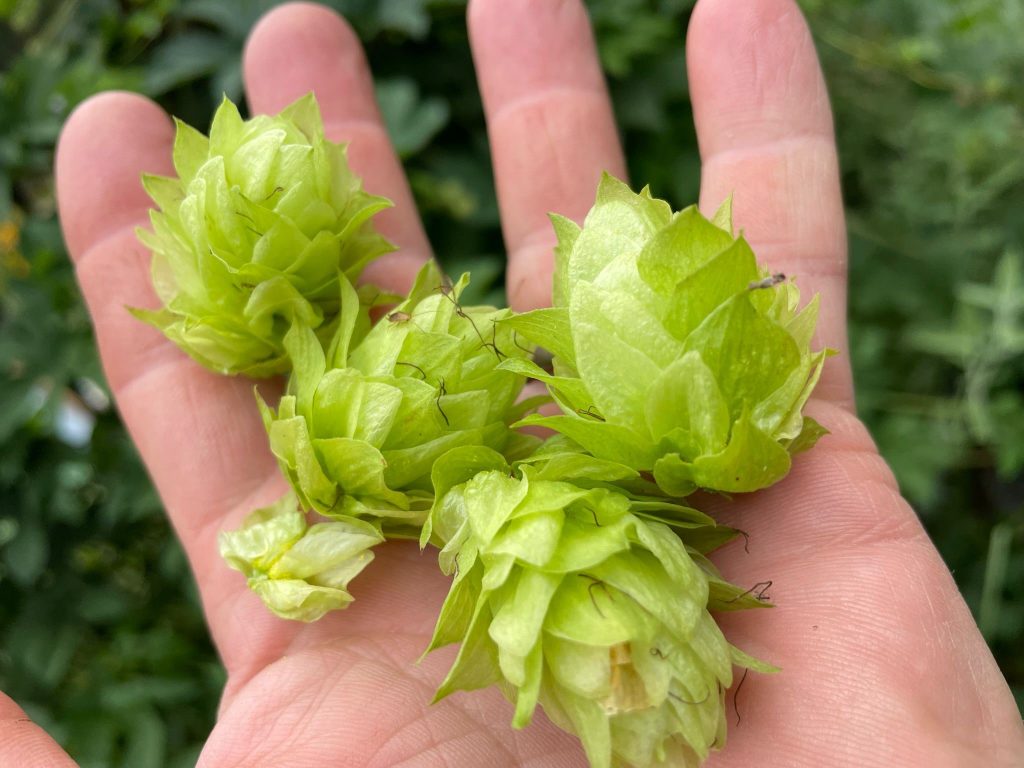 Hop flowers from the home garden (photo supplied)
"I'll brew in the morning, go home and pick the hops from my garden and put them in, like cooking with fresh basil," says Craig of the specialty beer made once a year around Easter time.
"Hops are climbing flowers that look more like cones. They are green and lush and inside there are lupin glands that produce essential oils with floral and fruit odours. Local hop growers have been known to drop their harvest in as well."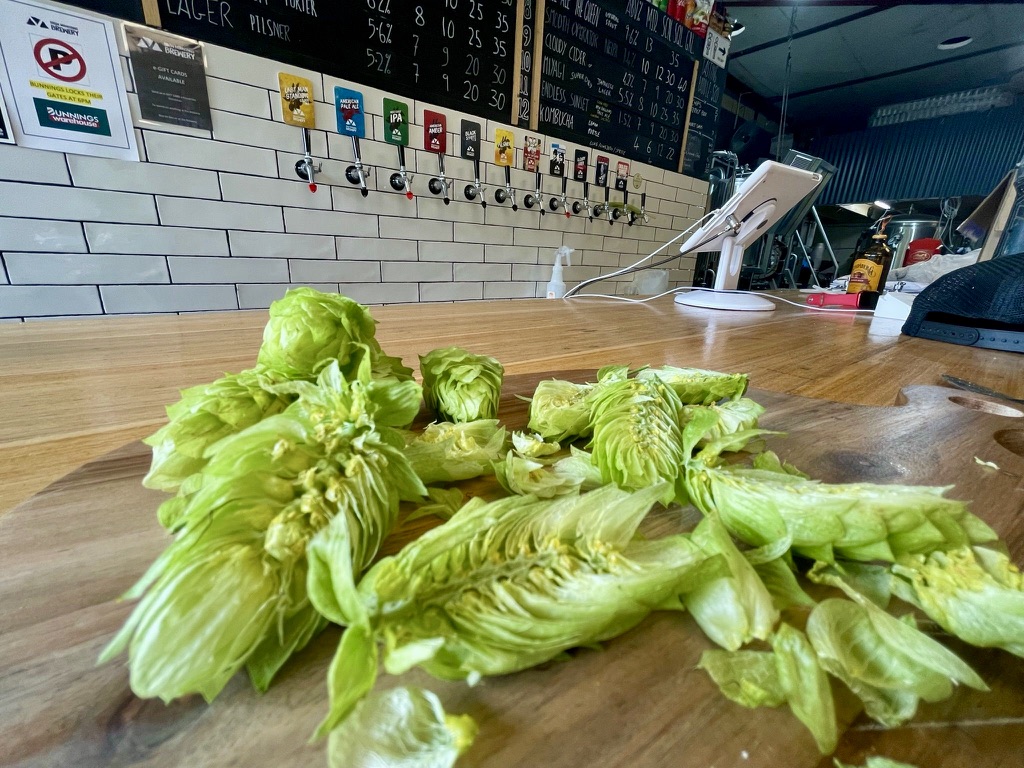 From the garden to the bar – hop cones with lupin glands (photo supplied)
The specialty grains for XLA are grown by Craig's friend Joe Tabone, of Urbavore – an urban micro farm in Springwood that provides fresh local produce to the community. The retired teacher is also the chief taste tester of new concoctions and helps at the bar some Saturdays.
"Craig and I have been good mates for a while. We are always looking at ways to collaborate, use new ingredients and have fun," says Joe, who runs workshops to encourage others to grow more food in urban spaces.
"At present we are growing a crop of sorghum, a gluten free grain, which we plan to experiment with to create a gluten free beer. Last year I grew oats which Craig used in a stout and previously I grew rye for the XLA and also wheat."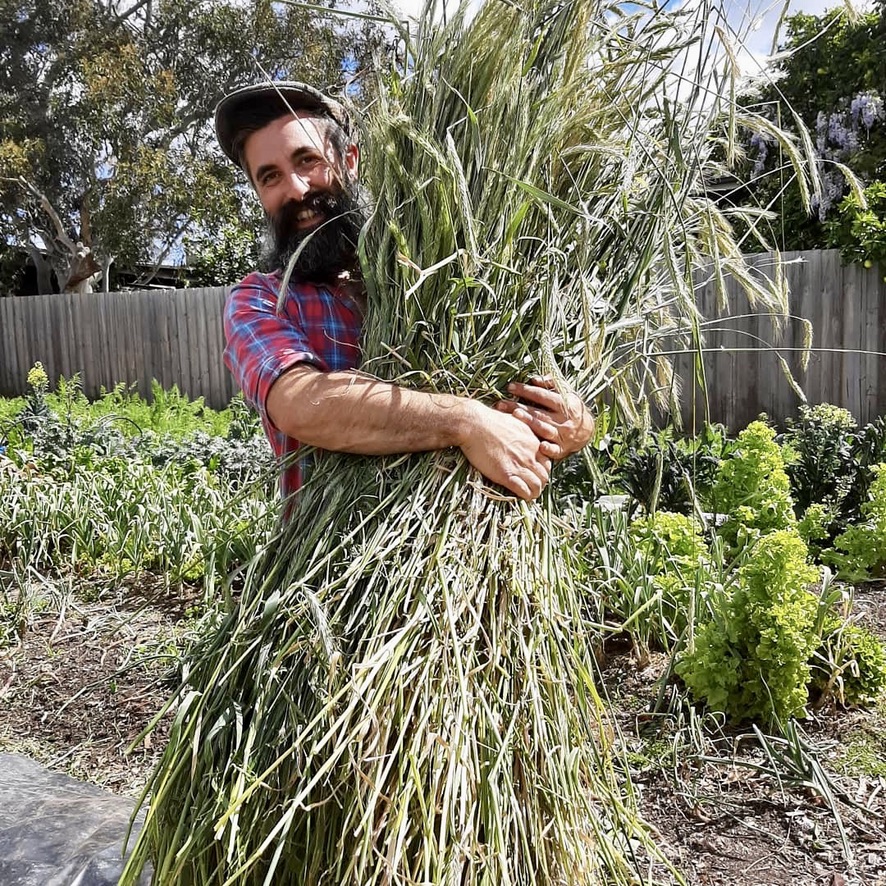 Urbavore's Joe Tabone harvesting wheat (photo supplied)
By commercial standards the brewery's production is small – 500 litres of beer a week, 25,000 litres annually. But that's the way Craig wants things to remain, with no plans to upscale.
About 80 per cent of the beer produced is available on tap and the remaining 20 per cent is sent in kegs to restaurants Craig has lasting relationships with in Mt Victoria, Katoomba, Springwood and Blaxland.
"I can't really take on any more customers," Craig says. "I've reached capacity."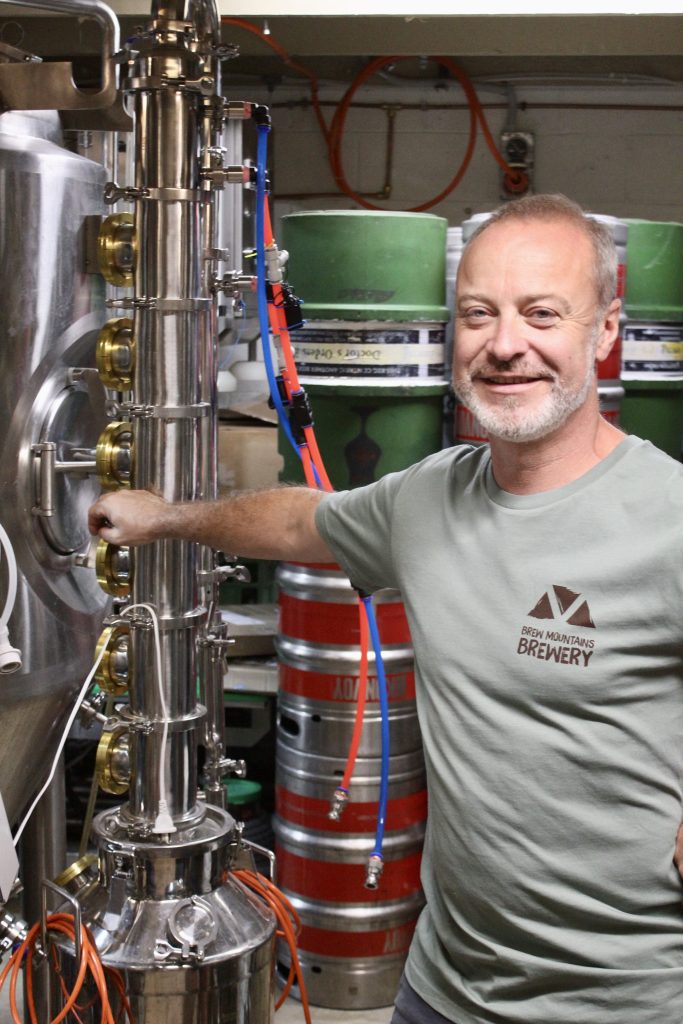 Craig is keen to keep things as they are
The brewery's evolution
Rewinding to his time in the UK, you discover where Craig's tale of perseverance and risk-taking began.
He studied molecular genetics and biochemistry at university, completing a PhD in cancer research in London and spending three years in medical research.
Craig's experience in the lab working with yeast and water and taking temperatures and pH readings later ensured he was "not afraid of the science part of brewing".
Eleven years ago, he and his wife Gabrielle made the move from hectic London to beautiful acreage at Winmalee.
However, completing a four-hour round trip to Sydney each day – often arriving home after his two young daughters had gone to bed – soon took its toll. Craig was craving greater job satisfaction and happiness.
"I think people spend too much time being miserable or getting stuck in something they don't want to do," he says.
A new life begins
Craig quit his job in 2017 and began setting up a home brewery in his garage.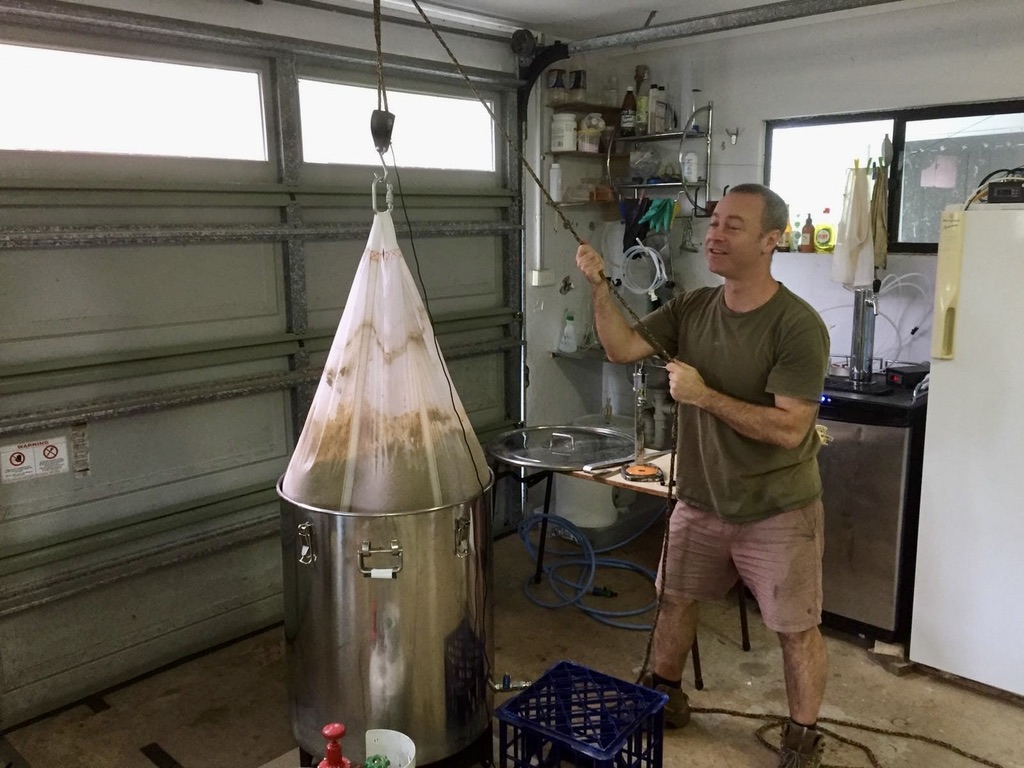 Humble beginnings as a home brewer (photo supplied)
From day one his right-hand man was retired teacher John Spriggs. They developed a largely energy-independent enterprise, run on solar panels with a Tesla power wall and water drawn from tanks.
"John once built an aeroplane by hand and flew it across Australia," Craig says. "He's mad; he's great. Without John I'd be nowhere."
While Craig's work-life balance and job satisfaction soared, the brewery was proving to be a "money sink".
He explains: "It was tough to gain exposure and customers at local farmers' markets. I was haemorrhaging cash for three years, with any money made spent on new equipment.
"I was very lucky to have the safety net of Gabrielle supporting me during that time although she was only working part-time. Things were quite tight for a few years."
Craig realised the only way to make a living was to put the beer on tap and have a place customers could come to.
Along came the pandemic
When COVID hit, Craig used the first lockdown to begin transforming the empty area into a brewery and bar. He was grateful for the help of friends. The centre-piece of the space became a beautiful bar top, made from a 4.4 metre stringy bark tree that had fallen in Craig's back garden.
"We opened in November 2020 after a year of development – hallelujah! People came and it was great," Craig recalls. "And then the second mega lockdown arrived."
Environmental challenges and wins
As Craig's business prospered after the lockdown, the amount of waste produced increased. With the packaging from the food trucks in the mix, Craig was sending 8-10 bags of rubbish to landfill by the end of the trading weekend.
He quickly reduced that down to one or two bags of plastic and "other junk," continually sorting the waste while running the busy bar.
Craig is looking into putting solar panels on the roof "which is a bit tricky logistically because we don't own the roof".
Currently all the brewery's washing and cleaning is completed with reused hot water that comes off the brewing process.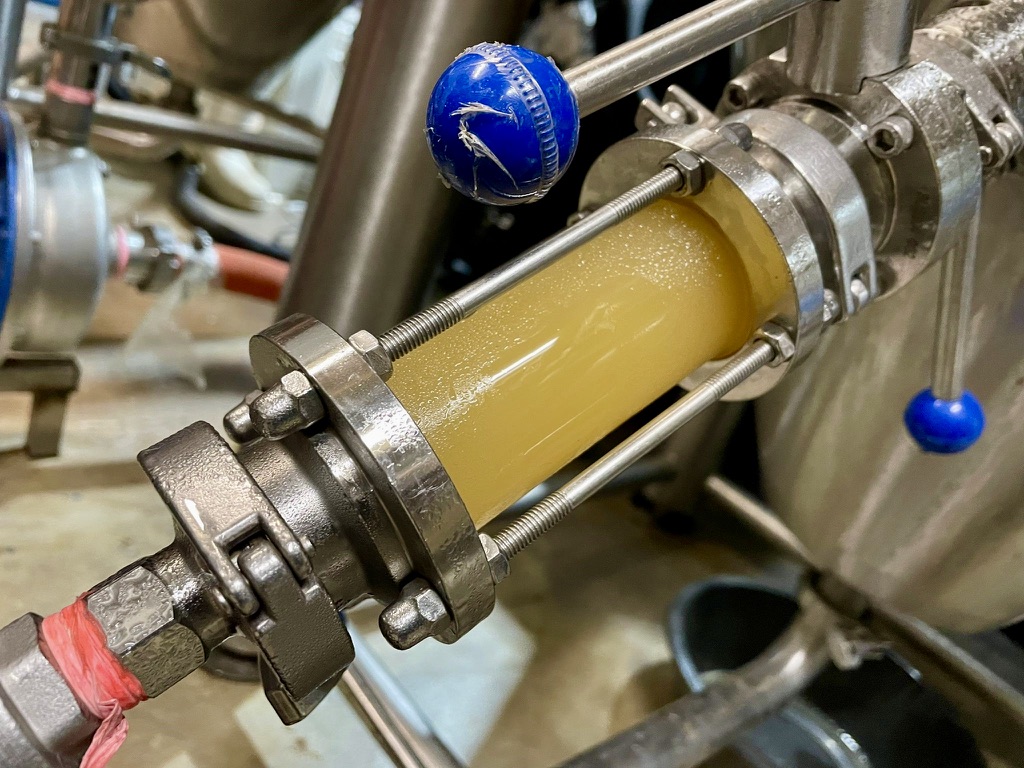 Beer transferring into the fermenter (photo supplied)
Variety is the spice of life
From his early garage brewing days Craig has surrounded himself with an eclectic mix of local talented individuals and businesses who he is still collaborating with five years later. And he is always changing things up.
The morning I visited the brewery Craig had been interviewed by James Valentine on ABC radio about his latest creation "Ed Beeran," an alcoholic ginger beer inspired by the Sydney tour of UK singer Ed Sheeran.
Later that day he was teaming up with Blue Mountains Coffee Roasters, a small artisan business located two doors down that he regularly collaborates with.
"We're going to produce a wild berry infused alcoholic iced tea called Wild Granny – made from tea called Granny's Garden," Craig says.
When Russia invaded Ukraine over a year ago, a group of Ukrainian brewers sent out a challenge to breweries around the world to make Ukrainian stouts to raise awareness of what was going on in their country.
"So, we quickly jumped on that and made anti-imperial stout as a lot of other breweries did," Craig says. "We put that on tap, promoted it around the Mountains and 100% of the profits were given to the Australian Red Cross to help."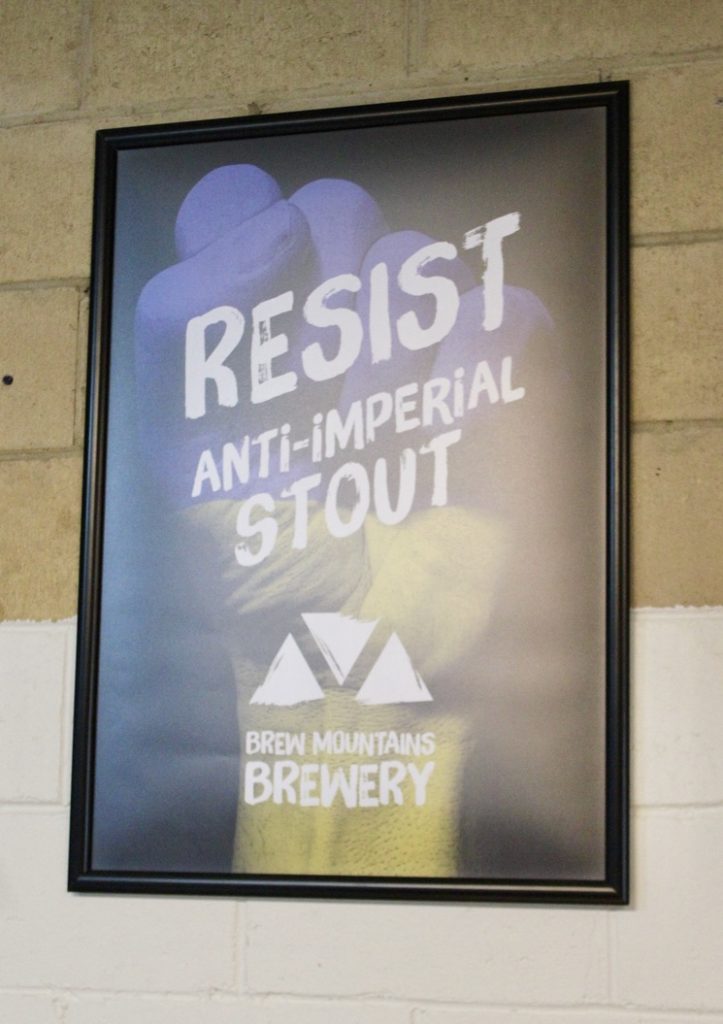 Raising awareness of the plight of Ukrainians
Craig talks about the recent winner of his community homebrew contest. A retired TAFE lecturer gained first prize for his brew, with the recipe to be scaled up and available on tap.
"It's a milkshake, mochaccino stout made with 20 double espresso shots from Blue Mountains Coffee Roaster," Craig says.
The future looks bright
Meanwhile John and Craig's latest innovations include building a canning machine, which is almost ready to go, and a biodigester.
The brewery has also added a distillery to make spirits.
Lessons learned
Craig has advice for others considering starting up a small business.
"First of all, you've got to really train yourself not to give up because you are going to hit some roadblocks and you've got to overcome them and focus on your final goal," he stresses.
"When I became more professional, I hooked up with other local breweries in Penrith and North Richmond as it could be quite lonely in some ways. I formed my own peer group to share ideas and bounce things off.
"You need to have support around you and determination. You've got to be willing to fail so you can get up and do it again. The next time you'll do it better."
Related stories:
A Front Yard Full of Food – A Visit to Urbavore Micro Farm: https://springwoodlocalnews.com/2023/04/03/a-front-yard-full-of-food/

This story has been produced as part of a Bioregional Collaboration for Planetary Health and is supported by the Disaster Risk Reduction Fund (DRRF). The DRRF is jointly funded by the Australian and New South Wales governments.